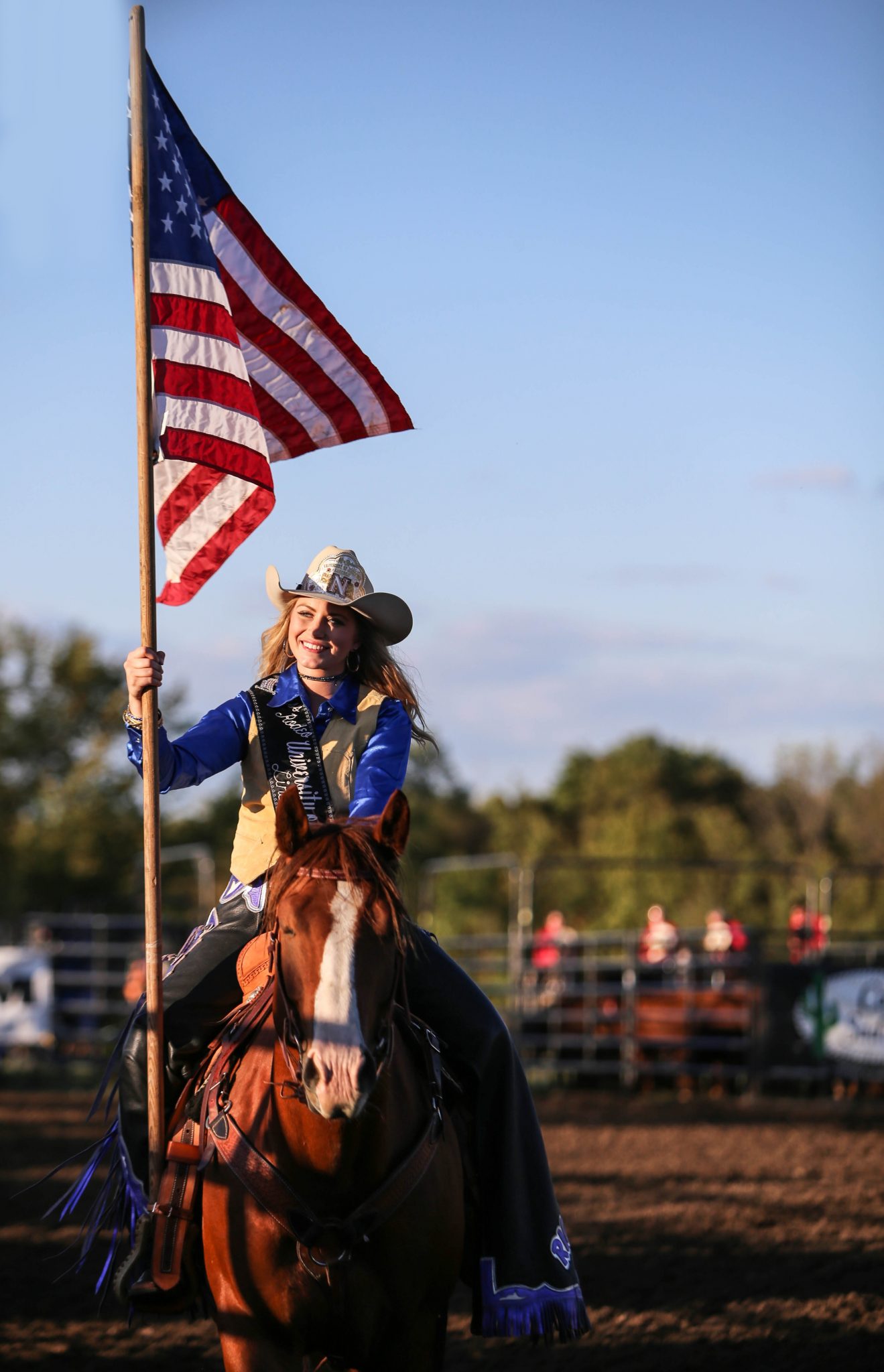 If you are new to the area or have no idea what to expect here is the rundown of things to do at The Houston Livestock Show and Rodeo.
Houston, TX during the livestock show and rodeo is the perfect family getaway with tons to do for both parents and kids — bbq contest, horse show, trail rides, carnival and so much more.  Plus, the concert line-up this year is beyond amazing with Luke Bryan, Cardi B, Santana, Kings of Leon, Panic! at the Disco and More!  
Favorite Hotels: Hotel Zaza, Marriott Marquis Houston, Hotel Granduca (if you decide to go without the kids!) The new(-ish) Marriott Marquis is close to the Discovery Green, a great park that always has its own activities going on along with art installations, splash pools and a pond with boats. Its also has its own Texas shaped lazy river which is sure to keep the kids occupied!  The JW Marriot Downtown offers a luxury experience in the historic Samuel F. Carter skyscraper.
Favorite Restaurants: With the kids:  El Tiempo Cantina (several locations) is a must for Tex-Mex, Brookstreet BBQ, Goode Company BB's,Hungry's, Original Ninfas on Navigation.  Date night: Pappas Bros, Mastro's,  and Tiny Boxwoods for delicious food in a lovely atmosphere. Happy Hour/Brunch: Max's Wine Dive, Benjys, and the Tasting Room
–There are so many amazing food items at the Rodeo that we usually plan to eat lunch or dinner there. So many friend desserts incase you are looking to indulge.
Kid Friendly Activities around Houston: Children's Museum, Health Museum, Natural Science Museum and the Houston Zoo are all practically within walking distance.  And, make time for a day trip to Kemah Boardwalk (rides and amusements on the waterfront in Galveston Bay) and a visit to the Space Center.
Rodeo Highlights: The Junction (formerly Kids Country) is a kid-focused area that tests visitors' sense of adventure with rides, games and fun exhibits. It also offers fun for the kiddos like camel rides, a petting zoo, pig racing, a double carousel and more. Check out the amazing concert line up with all the best country music stars (book a babysitter via College Sitters+ Nannies and treat yourself to a night out!).
*Camel Rides: Take a ride on this majestic animal that has crossed the world's deserts for thousands of years. A camel ride is a great idea for each little adventurer to view the carnival atop a camel's back. Each ride is $9.
SCHEDULE Feb. 25: noon to 9 p.m. Feb. 26 – March 17:10 a.m. to 9 p.m.
*Fun on the Farm: TDECU Fun on the Farm allows children to explore the world of agriculture by following the process of producing agricultural products, from farm to market. Children can help with farm chores such as gathering eggs, planting and harvesting crops and milking a cow. Be sure and check out Goat Mountain, where goats frolic on a rocky hill.
SCHEDULE Feb. 25: noon to 7 p.m. Feb. 26 – March 17:10 a.m. to 7 p.m.Hours subject to weather.
*Mutton Bustin In addition to the action each night in NRG Stadium, Mutton Bustin' also can be found in The Junction, with 5- and 6-year-old participants trying to hold on tight to a sheep for eight seconds.
Participation: Participants must be between the ages of 5 and 6 years old and not weigh more than 55 pounds. The cost is $15 per ride. DVDs are available for purchase at The Junction Mutton Bustin' arena. Participation is on a first-come, first-serve basis. SCHEDULE Feb. 25: noon to 7 p.m. Feb. 26 – March 17:11 a.m. to 7 p.m. (starts every hour; registration begins at 10 a.m.)
*Pedal Tractor Pull: Children ages 4 to 12 years old become the stars of the Show while they compete in a fast-paced, action-packed, pedal-powered tractor pull. The tractors pull sleds, built just for fun.
SCHEDULE Feb. 25:12:30, 3, 4:30 & 6 p.m.
Feb. 26 – March 17:Monday – Friday: 11 a.m., 12:30, 3, 4:30 & 6 p.m.
Saturday & Sunday: 11 a.m., 12:30, 2, 3:30, 5 & 6:30 p.m.
*Petting Zoo:   The petting zoo includes a wide variety of animals — from the exotic to those found on a typical farm. Grab a handful of tasty treats and see which animals are hungry.
SCHEDULE  Feb. 25: noon to 9 p.m. Feb. 26 – March 17: March 17: 9 a.m. to 9 p.m.
*Pig Races: Here, a group of perky piglets wait patiently at the starting gate. After the gate is opened, the piglets shoot forward like guided missiles in front of a cheering, standing-room-only crowd. The pigs race around a 150-foot track in only a few seconds, all dashing for sweets waiting at the finish line.
SCHEDULE Feb. 25:12:30, 1:30, 3:30, 4:30, 5:30 & 6:30 p.m. Feb. 26 – March 17:10:30 & 11:30 a.m.; 12:30, 1:30, 3:30, 4:30, 5:30, & 6:30 p.m.
*Pony Rides: Pony rides are available for each little cowboy and cowgirl. Beautiful Welsh ponies walk carousel-style with their young riders. Each ride is $7 per ride, per child, and photos are available for additional costs.
SCHEDULE Feb. 25: noon to 9 p.m.
Feb. 26 – March 17: 9 a.m. to 9 p.m.
*Stars Over Texas Stage:
While outdoors, take a break by the Stars Over Texas Stage. There is always activity at this location, with sing-alongs, animal acts and more. Stop by during Rodeo Rockstar to see the Rodeo's finest local talent compete. Also, this stage features great music from bands just breaking into the Houston music scene.
Our favorite sport is, Inside Agventure, presented by Occidental Petroleum, located in Hall A of NRG Center, to learn all about agriculture. It's a great place for children and adults alike. Nearly every species of livestock can be found inside this fun and educational area, with several live animal exhibits. Exhibits are included with NRG Park admission unless otherwise noted. All exhibits are open daily from 9 a.m. to 9 p.m. (Feb. 25, 2019: The exhibits are open from noon to 9 p.m.)
There is so much to see and do( and smell).
Birthing Center- Welcome baby animals into the world at the Birthing Center! Watch as they take their first steps, and see how their mothers nurture them.
Breed Row Barn- Every breed of livestock has different qualities and attributes which are important to farmers and producers. At Breed Row Barn, get a close look of several different breeds of swine, cattle, sheep, and goats.(Warning: You will see cows, sheep, pigs giving birth. So if this is something you do not want your kids to see, I would suggest skipping it altogether or go quickly through).
Fisheries- This exhibit highlights commercial fishing and aquaculture as part of the Texas agricultural economy.Check out the Touch Tank, where you can get a closer look at what's in the water!
Honey Bees- Ever heard the phrase "busy as a bee"? See how these hardworking bees work to make honey in their hives and learn the importance of pollination. Enjoy an up-close, care-free experience as these bee hives are fully-encased in protective plastic!
Bees are fascinating to me, I can't wait to check this out.

Horticulture- Take a journey underground! Learn about insects, worms, and ant colonies, as well as the importance of soil composition, water, and vegetation in urban and rural agriculture. Play in the dirt and plant a Sunflower seed of your own to take home! (Everyone loves to play in the dirt right? Big and small kids-parent we are talking to you too! And, check out the Rainwater Harvesting exhibit!
Milking Parlor- Ever wonder where your glass of milk comes from? This is one of my kids' favorite things to watch.
Here you will see real, live demonstrations of a cow being milked, and learn how the milk is transported to your grocery store.
Demonstration Times
Feb. 25: 11 a.m. – 2:30 p.m.; 4 – 6 p.m.
Feb. 26 – March 17:
Monday – Friday: 9:30 a.m. – 2:30 p.m.; 4 – 6 p.m.
Saturday & Sunday: 10 a.m. – 6 p.m.
_When I was teaching we had this same guy come do a field trip at our school_ All the students loved it.
Poultry-  Come watch baby chicks hatch! The cutest thing ever.
Rabbits-  Allows visitors to Interact with different breeds of rabbits.

Tour of Texas-Visit the different regions of Texas, including the Gulf Coast, the Pineywoods and Prairies, the Panhandle Plains, Big Bend Country, the Hill Country and the South Texas Plains, and see how each region contributes to the world of agriculture.
We're Small Y'all Barn– No, they're not babies, they're miniature. Different types of miniature farm animals call this barn home for a few weeks. Many of the miniature livestock breeds today were bred to their small stature over generations. Come learn why sometimes smaller is better!
If I could I would take every one of these animals home, but I don't think the hubs would go for that.
Shopping: Uptown Houston, Rice Village, Children's toy and gift stores: Fundamentally Toys, Imagination Toys & Shoes/CardSmart, Doodles Baby Gifts and More Unique to Houston: Al's Handmade Boots, and My Flaming Heart
Special Days & Events to celebrate : Check out Houston Rodeo website for dayes and discounts.
Moms if you want to do a girls trip or just want to try some new wines, here is a great opportunity to do that. Texas Wine Celebration Day. Feb. 28, 2019 –Celebrate great Texas wine with free tastings of wine from the great state of Texas! Wineries from Texas will pour their wine for the public and provide an informal education on the Texas wine industry and their own vineyards.
Parking: There is on-site parking or you can ride Metro Rail.
We have done it both way with 2 kids and double stroller and they have both been easy for us.
We had a double Bob stroller and it fit fine through all the doorways. The attendants loaded it for us on the little train that takes you directly to NRG. They were very nice about it, gave us time and never felt rushed. It is pretty family friendly.
***BABY STATIONS FOR NURSING OR PUMPING MOMS-Baby Stations are located in the lobby of the first floor of NRG Center on the east and west end.***
The Houston Rodeo takes place from 2/25 to 3/1 and more information is available at: https://www.rodeohouston.com.
**Buy Tickets: Click Here **