Where are you from originally and how long have you lived in Kingwood?  

I grew up in Virginia, just outside of D.C., and moved to San Diego in 2002 to attend the University of California, San Diego. I met my husband during college, and we moved to Houston in 2014. We now live in Eagle Springs, and we could not be happier with our choice to build our family here! Everyone I met has been so friendly and quick to invite me to something, so it was very easy to make friends and build a network of moms!
Child(ren) and Age(s)?
I have two boys: Maddox (5) and Miles (20 months). I stay at home with them, and they keep me on my toes!!
One thing people would be surprised to know about you…
I used to be a fencer! I took up a lot of fun activities during college, but my most favorite was learning how to fence! I plan on enrolling my sons in fencing when they are old enough to learn! I also have a hidden nerdy side that most of my current friends don't get to see. I love reading fantasy and YA books and used to play a lot of video games (though I don't have any time for that anymore between kids and my projects.)
What is your go-to activity for yourself for pampering or for fun?
I don't have a lot of time pampering these days, but I have taken up going to Zumba during the week and I absolutely love it! Not only is it great exercise, but I have so much fun going and I love that I'm doing it for me!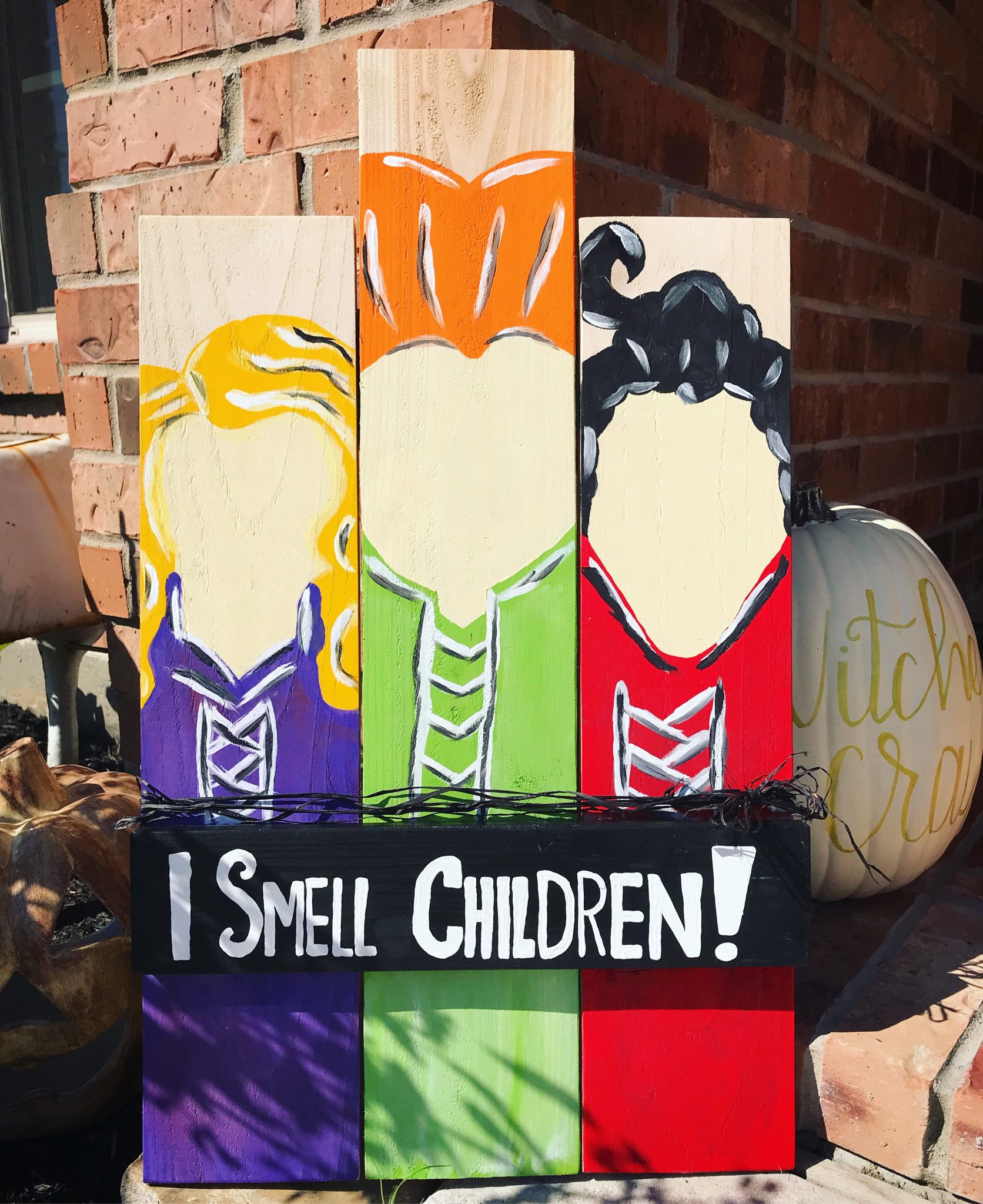 Funniest shortcut/routine for helping you through parenthood?
One of my biggest challenges is trying to keep my house clean and tidy! Sometimes, I feel like a hamster spinning in its wheel just trying to keep up with clutter around here. I always have to ask my friends, "How do you keep your houses so clean and clutter free?!" Well, I've learned a few things. Running the dishwasher every single night is a game changer!! It's such a nice sight to come into a kitchen with an empty sink in the morning, and this little change has helped me in such a big way! I also started making my bed every day. Most people probably already do this, but y'all, I hate making my bed. It's the worst. I made it my goal to make my bed every morning, and oh my gosh! It is awesome! I still hate making my bed, but I force myself to do it, and this tiny little task makes me feel so accomplished and put together, which, in turn, makes me feel ready to take on the day!
Are you involved in a business venture, a local organization, a creative endeavor, or in the corporate world? Please share!
I have always loved art and exploring my creativity. If I can make something myself, I will! I started making a couple of wreaths here and there for myself and friends. In 2015, a friend suggested I should start selling them. I thought, well, why not?! So, I did! I started a little business called "At Home With Jenny" selling wreaths to friends, locally and eventually on Etsy as well. I wasn't the biggest fan of the name, but I needed something quick to advertise with, and it served me well. As time progressed, I started teaching myself how to use a Silhouette Cameo,and started making other things like shirts, decals for tumblers, and other various items. In 2017, I discovered my good friend Jennifer Robertson also had a passion for creativity and making similar things. We joined forces, and I registered a new business named "Cat and Campbell" (a combination of both of our first children's middle names.) It was important to me to come up with a good, meaningful name this time, and C+C feels like home so I knew it was the right choice. We've done several craft shows since we began, and have made a small presence in our community (okay, it's pretty small – I'm pretty sure my dog might have more Instagram followers than we do still — @kendrythebulldog if you're interested – and @catandcampbell if you actually want to follow us haha). We've expanded our inventory to include clothes, and home décor like big wall signs and front porch signs, among other things. I love what I do, and I love working with clients and coming up with fun designs for things! As for what's next — I've been working on hand lettering lately (wedding window displays, envelopes, etc.), and hope to explore that next as something I can introduce to everyone!
How has this community been instrumental in getting you to where you are now?
When I moved here in 2014 from San Diego, I noticed something right away. As I mentioned before, southern hospitality is a real thing!! I am so grateful to have moved into a community that is so friendly, inviting, and willing to help out (be it answering simple questions, recommending other businesses, or offering a hand.) I quickly made friends with my then 7-month-old son, with a local mom group 'Ladies With Babies.' From there, I built up a network of moms that I am close friends with still to this day. I can count on everyone for motivation, encouragement and help whenever I need it. My friends are also some of my biggest customers! I love helping them out when it comes to designing things for their kids and events.
I also have to give a big shout out to my local neighborhood. I love living in this area, and Eagle Springs especially has been so good to my family. We have met so many great people and made some great friends here. About a year ago, our neighborhood event coordinator reached out to me and asked me if I would like to teach a class for Eagle Springs residents on how to make their own wreath. Well, I mustered up the nerve to do it, and it was so much fun!! I found a new passion for teaching in our community, and I have taught several classes here now, with more planned in the future.
What is the best advice for juggling mommyhood and running a business (or volunteering, working, etc)?
Find time. I am so thankful to be able to have my business. My husband works so hard for our family, and I am sograteful to him to be able to stay home with our kids so I don't miss out on anything in these early stages of their lives. Sometimes I take on projects that have me working late into the night (admittedly, I have a hard time saying no to projects that I probably shouldn't take on by myself in the long run), and am occasionally met with questions of "why do you do this to yourself?" Well, it's simple. I love what I do. I love the creativity my business allows me to explore, and I love making things with my hands. I also love the sense of pride that owning my own business brings me. I love being able to say, "I'm my own boss!" It's pretty cool. So, to that, I say: findtime. Sure, if I have to work on projects late into the night after my kids have gone to bed, that's okay! I'm having fun, and I love doing it! (Though it probably helps that I'm a bit of a night owl, to begin with…)
What would you tell the old "You" before you had kids?
I don't know that there's anything I would go back and tell myself, or "warn" myself, haha! I feel like every day is a new experience, and I learn something new every single day. I guess maybe I would tell her to "not worry so much," but I'm telling myself that now too. Everything happens for a reason: good or bad. In the end, it's going to be ok.
What is your proudest mommy moment?
I have two boys, ages 5 (Maddox) and 20 months (Miles). I had two losses before having Miles. If it were up to me, there wouldn't be such a big age gap between the two, but as I said before, everything happens for a reason (good or bad). Now that Miles is mobile, can communicate (in his own way), and is interested in playing, Maddox can enjoy him and interact with him more now as well. Sometimes, I catch the two of them playing together, or just sitting together quietly looking at a book or watching a movie together, and it melts my heart to see them bonding. Maddox is such a great big brother and loves to protect him, and Miles just thinks the world of his big brother. It makes me so proud just to be their mama!
Greatest gift about being a mom?
Oh man, my kids are my world. Sometimes, literally – I stay at home with them, so it's them All. Day. Long. I mean, really, I've contemplated wearing earplugs around the house or breaking out the Truly's before noon some days. Honestly, though, I wouldn't change it for anything. It's hard to explain the amount of love and sense of pride I feel for my kids – like it shouldn't be possible to love something or someone so fiercely. And I'm so thankful for that.
Best mom hack that makes mommin' easier?
Apps. All the apps. Look, I know, screen time = baaad. But you know what else is bad? Mom losing her sanity. When I was a kid, I was forced to go play outside by myself to go explore the neighborhood, but as Bob Dylan said: Times They Are A Changin'! So, that's just not going to happen over here, and to get some stuff done around the house, or even to just get 10 minutes of quiet to myself, I let my 5-year-old play on the iPad! There are some really awesome and educational apps too! We have ABCMouse.com, which is a great learning app, along with some other Montessori based apps. He's really into dinosaurs right now though, so we have this Jurassic World game that he's obsessed with. He gets so excited to tell me about new dinosaurs he has created. Anyway, the iPad always stays charged in this house!
What's your favorite part about what you do?
Creativity. I love sitting down and brainstorming with customers on ideas they have in mind, and then giving that idea life. I'm proud of everything I make, even if it's easy and tiny.
What is your favorite thing to do in the HKA area?
Exploring new restaurants! I'm always discovering new places to eat, especially as the area expands and grows. I started a Facebook group called "Humble Area Restaurant Reviews" to try and keep track of all of the new restaurants, and to have a place where others could go to for local food recommendations as well! We just went to The Cedar last week, just over the bridge to Huffman, and it was amazing! I love finding little gems like that.