I am excited to introduce Tiffany, with Tiffany Harston Photography.
She is a local Photographer, wife, and momma to the cutest little boy, Isaac who she adopted from birth.
Where are you from originally and how long have you lived in Kingwood?
I grew up in Orange County, California and have lived in Eagle Springs for one year.
Child(ren) and Age(s)?
Isaac is 3.5 and is autistic. We adopted him from birth and he is both a challenge and a joy (like all kids I suppose!)
One thing people would be surprised to know about you…
I play the flute, piano
What is your go-to activity for yourself for pampering or for fun?
I love having girls' nights where I just get together with other women and talk. It is also fun to talk about other interests besides kids. I love hearing about how friends met their spouses or other stories about college and high school.
I also love to get a pedicure or a massage to really feel pampered.
Funniest shortcut/routine for helping you through parenthood?
My son can get into trouble quickly so I stick him in our master bath to play while I get ready in the morning. He is happy and soaks and I get to get ready while being able to keep an eye on him.
Are you involved in a business venture, a local organization, a creative endeavor, or in the
corporate world? Please share!
Yes! I own a portrait photography business, www.tiffanyharstonphotography.com
I also volunteer at Sire, an amazing non-profit that offers subsidized horse lessons for special needs children and adults.
I also teach beginning piano lessons to children starting at age 6.
What is the best advice for juggling mommyhood and running a business (or volunteering,
working, etc)?
Keep trying. It is a lot to juggle! Give yourself grace as you try to keep your priorities in line and get it all done.
What is your proudest mommy moment?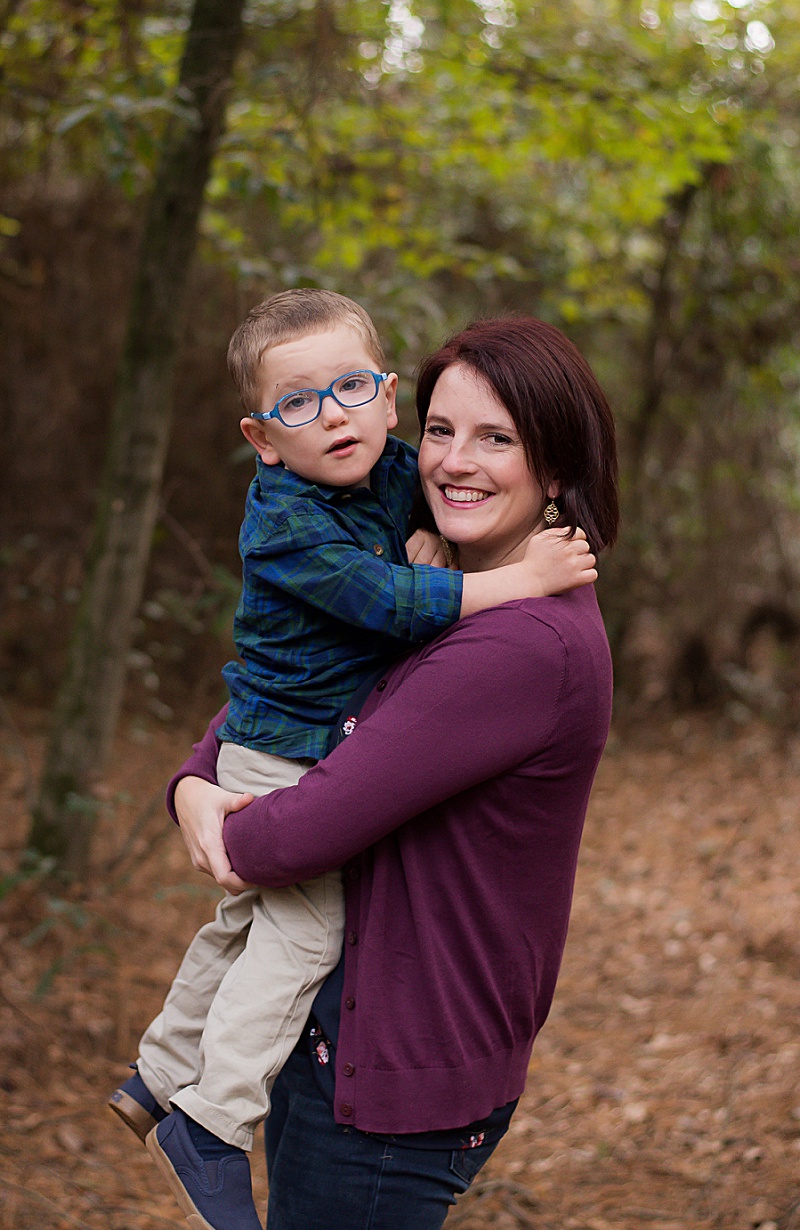 Being a parent is like being a guide. As much as you think you will have control, you do not. You can teach, mold and shape your children but you cannot force them to be obedient or be good at school or to develop properly. Having a special needs child, I have had to let go of unrealistic expectations and just take ownership of what I can control.
 What is your favorite thing to do in the HKA area?
I love exploring all the trails and nature preserves this area has to offer! Whether it's going for a run by myself or going on a family bike ride, there are so many places to explore and enjoy!
Kingwood trails
Deussen Park
Lake Houston Wilderness Park
Sheldon Lake
Jesse Jones Park & Nature Center
Mercer Botanic Gardens
If you have taken a look a Kingwood Moms website you have seen some pictures taken by Tiffany.